Learn how to examine the median nerve in orthohub's examinations series.
This time Tom examines the median nerve, right from the contributions down to the radial 3.5 digits!
Discover all the pinch points - turns out there are tons of them!
Extrinsic vs intrinsic flexors

LOAF vs TAN

OK-sign explained

What's a benediction sign and where is the nerve injured to get one?

Does the whole of your thumb go numb with CTS?
All this and the PDF to download along with it.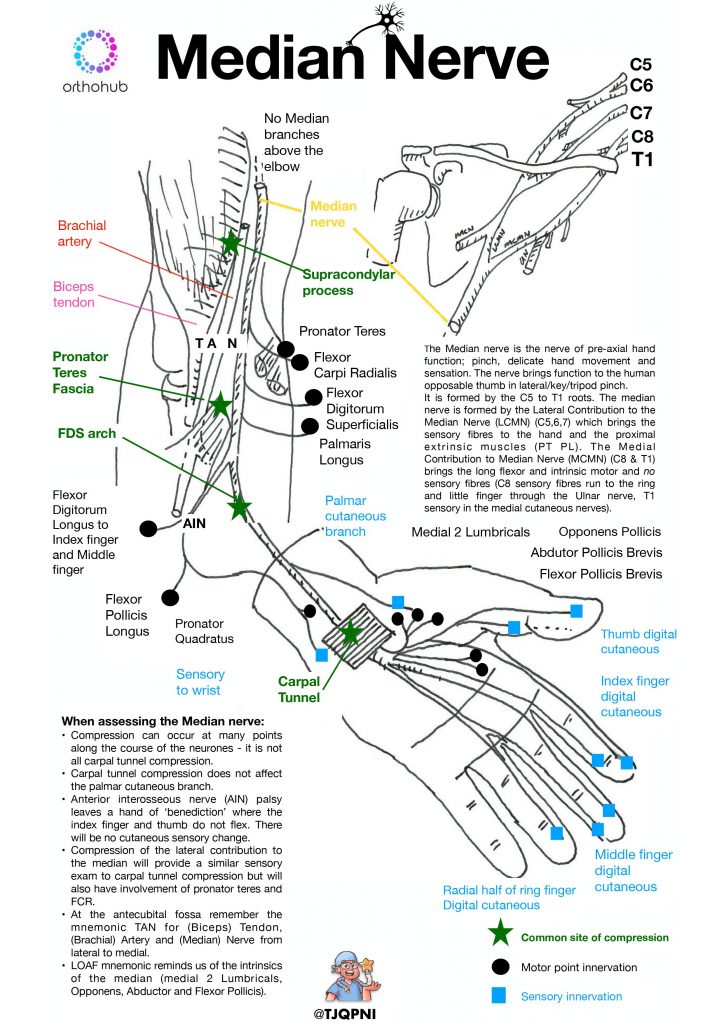 And stay tuned, Radial is next…
Please go get a toffee hammer, hit the like button, click subscribe and turn on notifications so you don't miss out on all the exciting new content coming your way!