episode 14: Mohit Bhandari, renaissance man
It's a big one!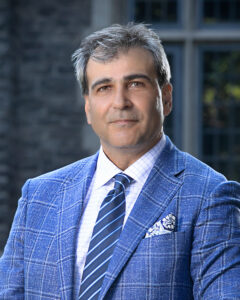 We were privileged to have had this fun and wide-ranging conversation with Dr Mohit Bhandari.
He is widely considered one of the most influential and respected orthopaedic surgeons in the world, a global leader in the promotion of evidence-based surgery and orthopaedic research.
He is a Professor and University Scholar at McMaster University, Hamilton, Ontario, where he has just stepped down as Chair of the Department of Orthopaedic Surgery.
He is the Canada Research Chair in Evidence-Based Orthopaedics, which is awarded to outstanding researchers acknowledged by their peers as world leaders in their fields.
He is also the Founder and Editor-in-Chief of OrthoEvidence, the President of the Canadian Orthopaedic Association and has been awarded the Order of Canada, an honour which recognises the outstanding merit or distinguished service of Canadians who make a major difference to Canada through lifelong contributions.
In this fun and fascinating conversation, we discuss:
how he transitioned from heavy metal to rap and hip-hop
why he initially chose medicine, and then orthopaedic trauma as a career choice
his top 5 rappers of all time
followed by his top 5 orthopaedic surgeons!
his time as Chair of MacOrtho and some of the challenges he encountered
what it's like to build a surgical 'brand'
writing > 1,000 papers!
evidence-based practice and the large, collaborative international trials that he is best known for
the advantages and challenges of pragmatic trials
the future of orthopaedic research
discipline, handling work emails and WhatsApp messages
his morning routine and mantras
the importance of legacy and the value of knowing when to move on
what it's like to join the Air Canada Million Mile Club
his passion for painting and mountain biking
..and much much more!
As always, listen out to the end for a musical surprise, this time a special request from Pete!
Please subscribe to the show on your podcast player and leave us a rating and a review (with actual words)!
You can also find us on YouTube, LinkedIn, Twitter, Facebook, Instagram and at www.orthohub.xyz
Twitter:
@orthohubxyz
@kashakhtar
@petebates
Find out more about Mohit Bhandari: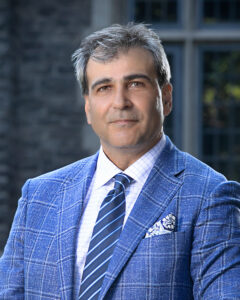 Listen on: