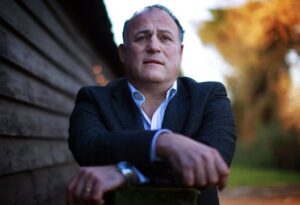 We are back in our most dangerous adventure yet- facing off with Prof Tim Briggs!
We talk about the Briggs family history, his medical and surgical training, his appointment to the Royal National Orthopaedic Hospital and establishing the renowned Bone Tumour Unit. We discuss his time as Medical Director and his transition from orthopaedic surgeon to one of the most influential people in healthcare.
This wide-ranging conversation also covers the development and principles of GIRFT (Getting It Right the First Time), what are Integrated Care Systems (ICS) and what this all means for our profession.
We also talk about some of the challenges and concerns with these initiatives, and we finish up with the future of orthopaedics...
and much much more!
Please subscribe on your podcast player and leave us a rating!
You can also find us on YouTube, LinkedIn, Twitter, Facebook, Instagram
and at www.orthohub.xyz
Twitter:
@kashakhtar
@petebates